Stop 2:
Bell Tower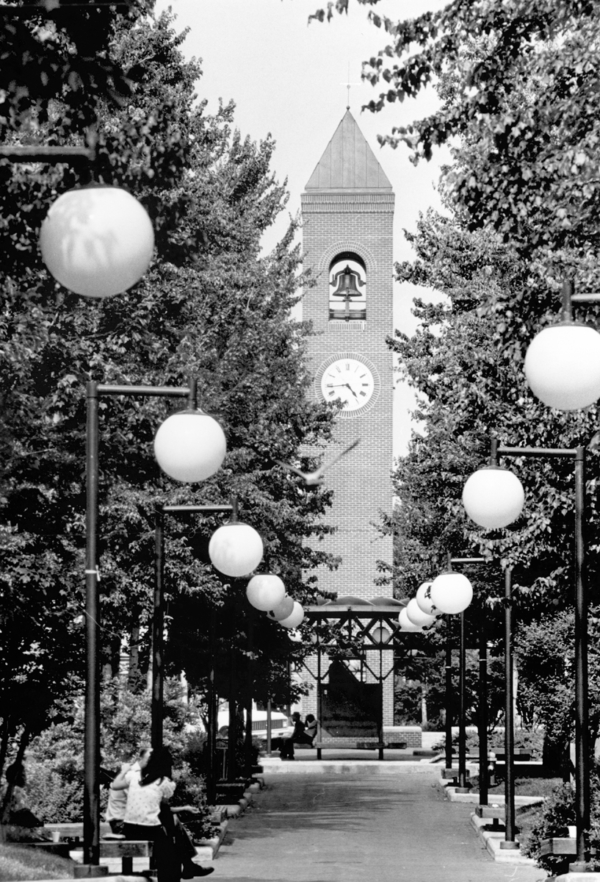 With the war for independence won, South Carolina turned its focus to internal improvements, including the establishment of courthouse villages across the frontier. In 1787, local tavern keeper Thomas Williamson donated two acres and the use of a nearby spring to the new county government for a public square, anchored in this spot by a log courthouse. It doesn't take long for merchants, craftsmen, lawyers, and innkeepers to set up shop and capitalize on the courthouse traffic.
By 1831, Spartanburg had grown large enough to petition for a charter of incorporation and the citizens within a mile of the courthouse were authorized to elect an intendant and wardens, the old Southern terms for mayor and council members. After fifty years of growth, the town government had outgrown its old space and was ready for a new city hall.
Architect Gottfried Norrman designed a multifunctional building with town offices on the first floor and a large auditorium above. Known as the Opera House, the building featured a prominent tower overlooking the square and containing a clock and bell. In 1907 the clock and bell were moved to the courthouse on Magnolia Street. Today they remain in the city's service in the tower here, first built at the corner of Main and Liberty Streets in 1979 and moved here in 1986.
Audio: Stop 2 - Why Was The Town Located Here