Stop 7:
Across from the Courthouse
(near Palmetto Bank)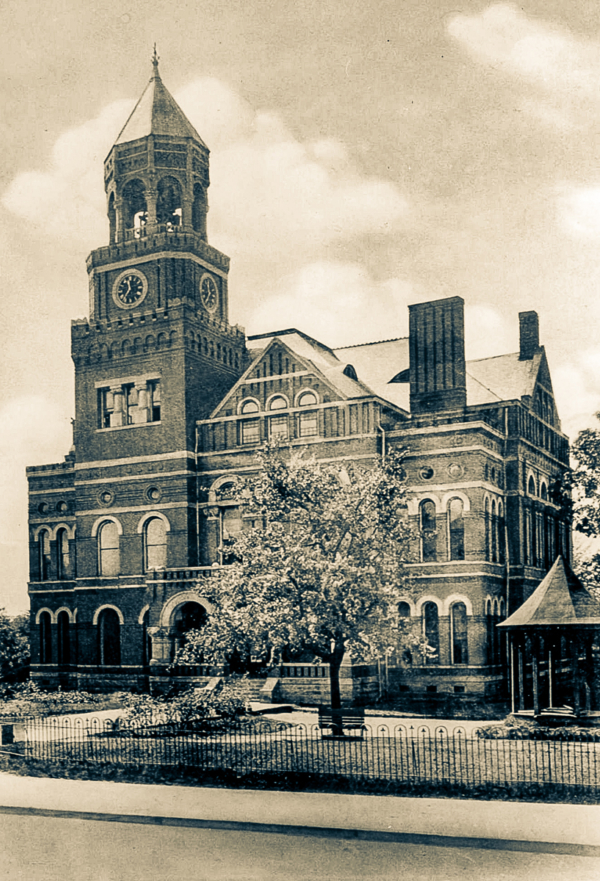 During the antebellum years, this far down Magnolia Street, the businesses on the Square transitioned to Spartanburg's first elite residential neighborhood. Early Federal mansions fronted the street on grand lawns and gardens, often serving as merely the townhomes for owners of larger plantations elsewhere in the county.
One of those spots, the grassy lot on the corner of Magnolia and St. John Street, had hosted a house and First Baptist Church before it became the Spartanburg County Courthouse, which now sits on the adjacent lot. The older courthouse here replaced the one on the square in 1890. It had a grand and heavy romanesque revival style and is often remembered today as one of the most interesting buildings of its era.
Sixty years later, it was a different story altogether. Post-World War II Spartanburg was shedding at least some of its old ways and looking ahead to a modern era, and the old building was seen as cluttered, ugly, dysfunctional rubbish. The newspaper editor went so far as to call it a "monstrosity" in the push to build a sleek modern courthouse.
Among many today, there's a similar disdain for the 1958 courthouse. Fortunately, others point to its clean, linear exterior and open, flowing lobby and stairwell as an elegant example of simple and dramatic mid-century modern architecture. Its architect, Harold Woodward, was a local man who had assisted in the founding of Clemson University's School of Architecture. He also designed the 1958 Spartanburg High School in Fernwood and the core structure of the downtown airport.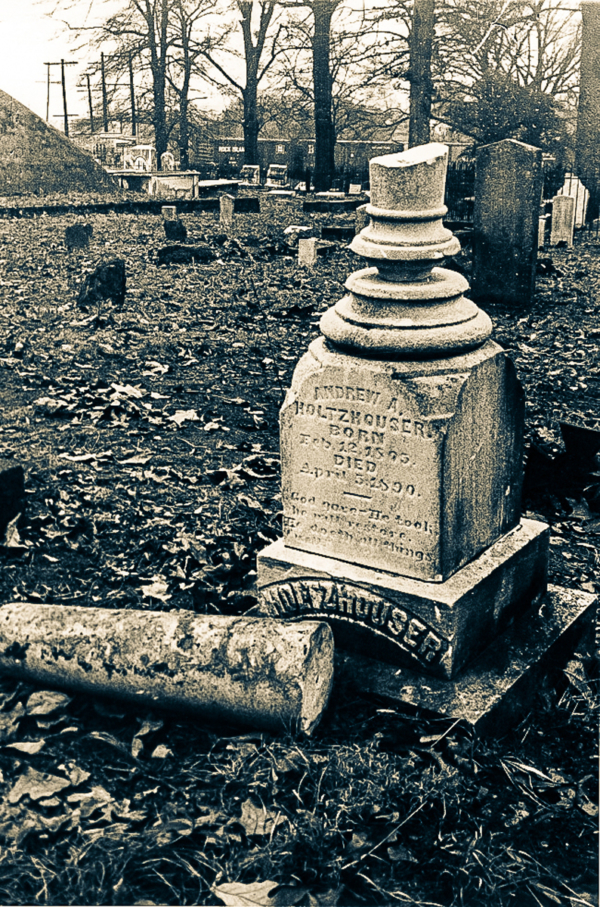 Audio: Stop 7 - Local Architectural History
---
Side Trip: Train Depot
It's worth taking a few minutes to walk up Magnolia Street to see the train depot, which now houses the Hub City Railroad Museum.
---
Side Trip: Magnolia Street Cemetery
Magnolia Street Cemetery, the final resting place for many of Spartanburg's earliest residents.